Top Bersa 83 Holsters
The right place to find your perfect Bersa 83 holster is right here. Read what we have to say about these holsters and find yours. Check out the top 6 holsters for Bersa 83 in various carry styles with detailed reviews, pros and cons and tips and tricks on how to find your personal favorite. The road to the perfect fit for your Bersa 83 is just a few scrolls away. We also included our personal favorite at the end. Don't forget that they are all custom made and the fit is guaranteed.
Finding the perfect holster has become much easier. Read more and get yours.
6.

Open-Muzzle IWB Holster

Are you looking for an inside the waistband holster for your Bersa 83 that has been tested by many and complained about by very few? Then this holster is your go to option. Just as the name suggests, the muzzle part of this IWB holster is open, but so is the top of the holster. This allows for easy draw and re-holstering, but you'll be able to put some small attachments on as well.

The holster comes with a dual belt loop system, which means two things. Firstly, you won't need to take your belt off when (dis)mounting. This is a great feature as having to constantly take your belt on and off when attaching a holster is very tiresome. Another benefit of this feature is the added stability. The entire holster body is crafted from premium Italian leather and stitched together by high-quality German threads.

Does this holster have any disadvantages? Well, it's true that if there's no thumb break, your Bersa 83 can be snatched a bit easier. At the same time, you might need to adjust the belt loops screws, otherwise you might feel like the holster is a bit flimsy. Another thing it could use is at least a partial sweat guard. However, I'd still say this IWB holster isn't that far from perfect and if you decide to go for it, I'm sure it will definitely become a very neat and affordable addition to your EDC set.

$89

Check details
Pros
Cons
Pros
Convenient (dis)mounting
Quick draw secured by open top design
Open muzzle design allows for minor attachments
Cons
Could use a thumb break for more security
Holster can be flimsy if not properly adjusted
No sweat guard
5.

Open Top Belt Holster

Looking for a new Bersa 83 OWB holster? Well, then don't go any further. This outside the waistband holster is a synonym of simplicity, just look at it! It features an open top, open muzzle design, so your Bersa 83 gets a lot of fresh air and you won't have any problem accessing it. If you're looking for a holster allowing for quick draw and re-holstering, you won't be disappointed.

When I first saw the holster I actually confused it for a pancake one. However, it's a bit narrower and although I still prefer pancakes, this holster offers a much lower profile. This is vital especially if you're looking for an OWB with high concealability. If you get this holster, you'll get it molded specifically for your gun, so you can be sure about the perfect fit.

Now not everything is ideal and this holster is no exception. The absence of thumb break will result in lower security and retention, although the custom molding prevents the Bersa 83 from falling out, so don't worry about that too much. It's also not the sturdiest of leather holsters, which could be a problem for some of you.

What made this holster a keeper for me, however, is definitely the double-stitching it features. As you can see in the picture, all the key parts of the holster are double-stitched, which makes the holster much more secure and prevents it from falling apart. If you're looking for an OWB holster you won't have to change for a new one anytime soon, then this is the one to get.

$79

Check details
Pros
Cons
Pros
Quick draw and re-holstering
Extremely low profile
Double-stitching
Cons
Lower retention
Not as sturdy as you might like
Absence of a thumb break strap
4.

Shoulder Holster w Mag Pouch

This is one of the best Bersa 83 shoulder holsters I've ever tested. The quality and feel you get from it the moment you fasten it to your body can hardly be compared to any other shoulder rig. The main holster body is made from genuine Italian cow-hide and stitched together by high-quality German threads. The same applies to the magazine or speed loader pouch that serves as counterweight. What's great about the holster is the fact that it comes assembled and you can start using it straight out of the box.

Now it's called a shoulder holster, but it's actually much more than that. Apart from the main horizontal shoulder carry it offers, the holster (when dismounted) can be carried on the side or in the cross draw position, but in the small of the back style. As a shoulder holster, it can't be carried vertically, but that's one of the very few downsides of this system. It also comes with a double mag pouch, which comes in handy if you need to carry extra mags.

You can increase both the holster and mag pouch's security by the pre-installed retention screws. Steel clips instead of plastic ones would be preferred, but again, that's just a minor issue. The leather it's made of is very comfortable and if you adjust the straps properly, it will fit your body very well. The holster also comes with a thumb break for additional safety. If you learn how to work the holster, drawing and re-holstering will be very easy. If you want a 4 in 1 holster, then this shoulder rig system is your winner.

$149

Check details
Pros
Cons
Pros
Comes with a double mag pouch
Thumb break for added security present
4 different carry options
Cons
Doesn't allow for vertical shoulder carry
Thumb break takes a bit to get used to
Only adjustable up to XL size (but you can order a bigger size)
Premium 5-Year Warranty
Always buy a holster with a 5-year warranty. The prolonged time should cover the whole wear and tear period in which you can find out what quality means. It is always good to have your back and your firearm covered.
3.

Cross Draw Holster

Are you a fan of cross draw carry? Then you're in the right place. This custom leather holster for Bersa 83 is probably the most popular cross draw holster on this list and there are a couple of reasons for that. You know that cross draws require a good cant, strong leather and proper stitching. This holster has got it all. As you can see, it comes with belt loops on either side of the holster, which enhances its stability.

You'll enjoy this cross-draw holster especially when driving or sitting at your desk, at least that's when I prefer to carry it. When it comes to the material, the holster is built of premium Italian leather and sewn together with high-quality German threads. The leather covers the entire barrel, which further enhances safety this leather cross-draw holster offers.

You'll feel secure about your Bersa 83 thanks to the featured thumb break. It's true that it takes a bit longer to draw and re-holster, but you'll master that in a couple of hours. Moreover, the thumb break is reinforced by steel, so it won't get flimsy over years of use. You can get this holster in two colors - mahogany and black. Just don't forget to select the correct hand. If you're looking for a comfortable cross draw holster that's been well received by many, then you should get this one.

$85

Check details
Pros
Cons
Pros
Perfect cant
Very stable thanks to belt loops on either side
One of the most popular cross draw holsters
Cons
Not the most ideal quick draw option
Be cautious when selecting the preferred hand
Takes a bit to get used to, just like most cross-draws
2.

Holster w 3 Carry Positions

This custom leather holster for Bersa 83 is extremely flexible and lets you choose between 3 different carry styles - cross draw, strong side and small of the back. The cross draw carry is a great solution mainly if you do a job that involves a lot of sitting, so it's an ideal option for drivers or anyone doing an office job. The holster's retention is secured by one or two retention screws, depending on how big a gun you want to get it for. On the other hand, the holster features only 1 belt loop, which results in lower stability.

I fell in love with the holster the moment I laid my hands on it. The feel that the premium Italian leather it's made of produces is incomparable to any other holster. The holster's build is very firm and you'll also enjoy the glove-like fit. If you experience initial tightness of the fresh leather, just run the holster through a bit of break-in and you'll be good to go.

The draw and re-holstering time is increased a bit due to the thumb break. However, if you want to make the draw quicker, just mount the holster on your strong side. You can also carry it SoB, although it's slightly bigger than most holsters falling under this carry style. This leather holster is one of the best choices for beginners, especially if you're not decided on your carry preference. It's universality is pretty much limitless as it comes in both right and left-handed versions. If you're looking for a nicely fitting and flexible Bersa 83 holster, you should get this one.


$69

Check details
Pros
Cons
Pros
Multiple carry positions
Retention screws for added safety
Ideal for office jobs and drivers
Cons
Not as stable as the other cross draws
Slightly bigger than most when carried SoB
Thumb break makes drawing and re-holstering a bit slower
1.

Urban Concealed Carry Pouch

This concealment pouch is ideal for anyone who lives in a state that doesn't allow open carry. The bag is designed for off-body concealed carry and, just like its name suggests, it's ideal mainly for urban environments. If you've previously used mainly belt holsters, then you won't need much time getting used to this pouch, as it's also designed for belt carry.

The pouch is attached via adjustable Velcro belt loops, which means it fits belts of pretty much any size. The entire concealed carry pouch is made of high-quality polyester. Moreover, all of the key parts of this product are double-stitched, which results in its high durability. What I love about the pouch is that it allows me to carry all of my daily essentials. I carry my Bersa 83 in the separate, extra lined section, but there are also other compartments in which I can store the rest of my EDC (such as documents, spare ammo, cary keys and more).

The Urban Concealed Carry Pouch is ideal for both right and left-handed shooters as it comes in an ambidextrous design. It's also available in multiple colors - black, coyote, olive, and natur grey. And if you decide to drift away from the Bersa 83, it can be made for many other gun makes, as long as they're not longer than 8 inches.

$119

Check details
Pros
Cons
Pros
Ambidextrous design
Ideal for deep concealed carry
Ample room for your entire EDC
Cons
Doesn't look as stylish as traditional leather holsters
Can only be carried in the waist area
The size isn't universal
1.5" Basket Weave Gun Belt
A sturdy gun belt that will hold your holster in a firm position with no sagging.
Check details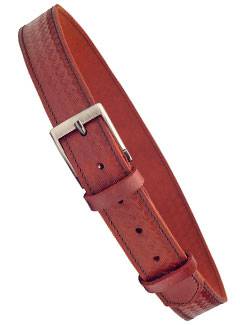 Double Magazine Pouch
The double mag pouch is made of premium leather with an open top design, suitable for outside the waistband carry.
Check details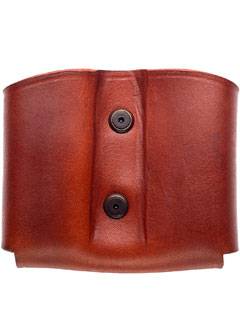 Small Break-In Kit
If you are looking for a easy and simple break-in kit for your leather holster this break-in kit is for you.
Check details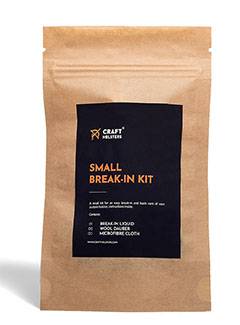 Previous
Next

Premium Quality Leather

Durable Stitching & Construction

Fits Like A Glove

Custom Made For Beretta

Old World Craftsmanship

Premium 5-Year Warranty
A perfect Bersa holster material is sometimes also a hard choice. Read more about what each material has to offer and then jump to custom made holsters made directly out of the individual materials.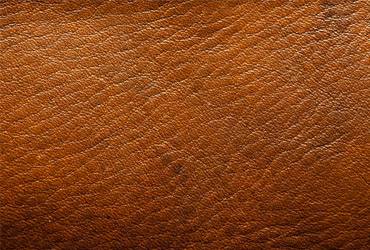 Leather
Leather holsters have been present since the very beginning. The offer great retention and leather itself has well-known and reliable features. Plus - nothing beats a leather holster when it comes to comfort and being skin-friendly. A classic is a classic.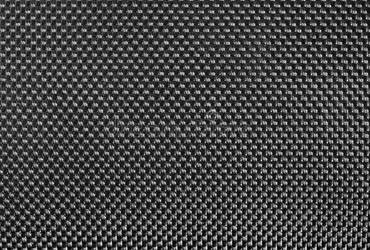 Nylon
Nylon has found its way to the gun owner mainly because of its low price and easy maintenance. The light weight build also helps many shooters decide to carry a nylon holster. If you choose a nylon holster you get something that has almost no weight and holds your handgun firmly.
How to Choose The Best Holster For Your Bersa 83
If you are having trouble deciding between holsters because you don't know which questions to ask yourself read our tips below on how to properly choose a holster for your Bersa 83. Let us bring some clarity into your decision making.
Be sure to always go for a perfect fit holster (no one fits all holsters, never)
Be sure to be able to draw with one hand - you never know how the situation will end up.
Can you draw while seated and belted in your car?
If you plan on going concealed don't waste your time with thumb breaks of push-releases
You get what you pay for - the cheap option is not always the best option.
The size of your handgun should tell you the type of holster. Let's be hones, concealing a 5" barrel is not the easiest.
6 Best Carry Styles For Your Bersa 83
Find out which holster carry style will work best for your style of carry and your Bersa 83. Carry styles below will provide you with basic info and you can browse holsters by clicking on the buttons.
The winner
Open Top Belt Holster
This Open Top Leather Belt Holster is definitely one of the best outside the waistband holsters for the Bersa 83 out there. Compared to other OWB holsters, it's extremely easy to conceal. This is secured mainly thanks to the extremely low profile the holster boasts. It resembles a pancake-style holster a lot, but it's a bit narrower, which further enhances the holster's concealability. Although the holster looks very simple (which I actually like a lot), the double-stitching it features makes the holster extremely durable and you won't have to look for another anytime soon. The open top design results in a very quick draw and re-holstering. If you're looking for a simple looking, yet very reliable OWB holster, this one by Craft Holsters is definitely the one to get.
$79
The Bersa 83 is a double action, semi automatic pistol, manufactured by the Bersa gun company, from 1988 to 1994. The Bersa 83 is chambered in the .380 Auto pistol caliber. The Bersa 83 uses a single stack, box, detachable magazine which can hold up to 7 rounds of ammunition. The Bersa 83 features a 3.5 inch long barrel, which in combination with its caliber, makes it a very viable choice for anybody looking for a good self defence and concealed carry pistol. Because of its balance of firepower, concealability and ease of use.
Useful Bersa 83 Links & Resources
If you still want to know more and even more about Bersa 83 you definitely should follow the links to the websites below.